This list of 15 easy and healthy breakfast ideas will have you out the door and on the go in no time
We've heard it and know it by heart—the oft-repeated mantra, "breakfast is the most important meal of the day."
But too often the back-to-school rush of packing lunches, figuring out dinner plans, choosing healthy snacks, etc., breakfast can get left behind in the shuffle.
MY LATEST VIDEOS
Even if you're not sending littles (or bigs) out the door, I'm all about having options to mix up my healthy breakfast eating routine, because you KNOW I'm not one to skip any meal, but most importantly not breakfast and my daily time-to-be-just-with-me quiet time.
This list of 15 easy breakfast provides three weeks worth of weekday breakfast options that will get you out the door quickly without sacrificing your diet, sanity, or valuable hair blow-drying time.
FoodieCrush
Bust out that InstantPot and get ready to make your mornings a whole lot easier with this quick and tasty recipe. Literally set it and forget it to make a batch for the entire week in less time than it takes for a morning shower. Pile on the toppings for a family-friendly breakfast everyone can enjoy.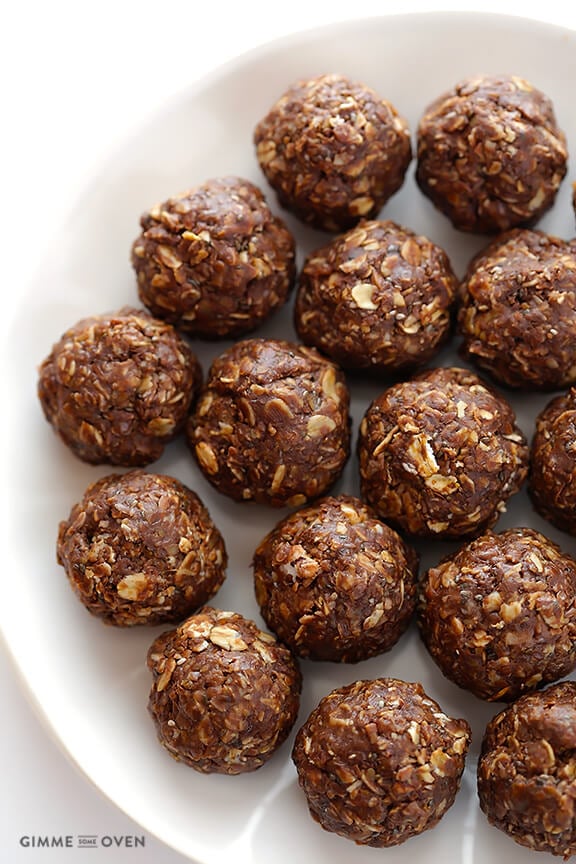 Gimmie Some Oven
Everyone has time for chocolate in the morning, am I right? These yummy treats feel indulgent, but are packed with healthy ingredients like oats, flax, and chia seeds to get your morning off on the right foot. Plus cocoa powder=antioxidants.